What is the Enneagram?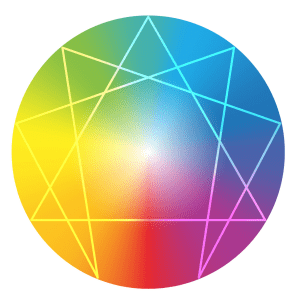 The Enneagram is a transformational awareness and growth 'tool'. Its name comes from the Greek word "ennea", meaning "nine", meaning it is a nine pointed diagram. Each of the nine "points" represents a particular, unique personality typology. What we call the Enneagram today started with the Desert Fathers in the early Christian Church in the fourth century.
The Enneagram symbol represents nine distinct strategies for relating to the self, others and the world. Each of these types expresses a different pattern of thinking, feeling and acting that arises from a deeper inner motivation or worldview.  These types or styles are not who you are, but show you the patterns that tend to dominate your experience.
The Enneagram goes far beyond simple personality typologies to create a multi-dimensional map of your heart, mind and soul that can lead to much deeper awareness, freedom, passion and power in your life and relationships.  
"For anyone who is trying to better understand a relationship, or a personal, professional relationship, or to run an organization or to resolve extended family relationships—the answers are all here in this course material. This gives you the tools to have it work."  E. D.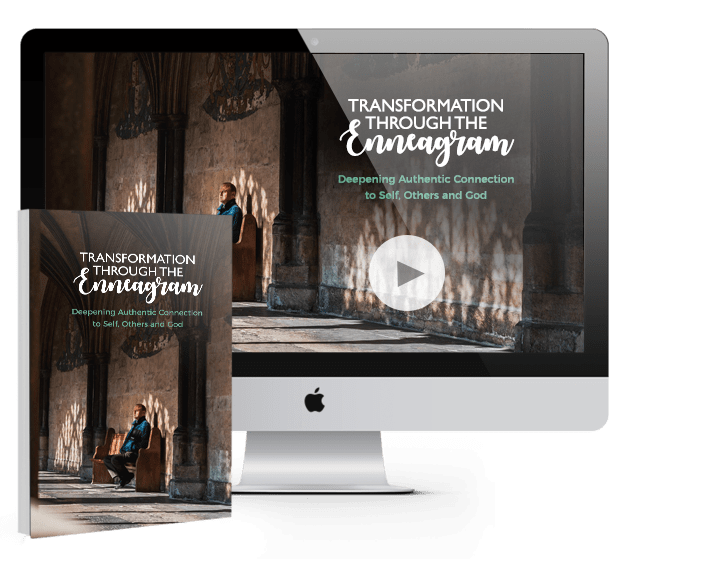 Included In the Course
Test To Determine Your Type
A Weekly Reading handout each week for the next week's Session Discussion. A download link for this is emailed each week to you.
In addition to the weekly reading handout, each week participants will be emailed five daily contemplation topics and practices relative to that week's focus.
A weekly two hour live Session to discuss that week's material.
Transformation Through the Enneagram Course Session Topics
Introduction (Material Given Prior to Session One)
What's the Enneagram?
Determining your Enneagram Type
The Greatest Value of The Enneagram
The Most Important Key to Focus & Intentionality
What Transformation Is & Is Not
Beginning the Typing Process
Session One
Primary Areas of Focus
The Ever Present Nature of Resistance
How You Got Your Particular Type
Survival Based Adaptive Strategies
The Three Intelligence Centers
Transformational Spiritual Disciplines
Session Two
Tips on determining Types (Wings, Arrows, Cultural Influences)
Enneagram Type Strategies
Idealizations—Enhanced Views of Self
Contemplation and Contemplative Prayer
The Practices of Self Observation & Self Reflection
Session Three
Idealizations, Projections, & Avoidance Patterns
Type Based Preoccupations
Fixations
Vices/Compulsions/Driving Emotions
Defense Systems
Defense Mechanisms
Session Four
Overview of Basic Type Structure
Virtues Origin
Virtues Essence
Vice to Virtue Conversion
The Universal Growth Process
Session Five
More on Vice to Virtue Conversion
Foundational Disciplines for Transformation
The Two Balanced Sides To Spiritual Growth
The Keys To Connection
Stimulus & Response
The Holy Ideas
Session Six
The Enneagram & Renewing The Mind
The Three Elements of Transformation
Polarities
Pursuing Your Authentic Self
Reinventing Your Relationship With Mistakes & Failures
Key Elements of Spiritual Growth
Paths To Transformation
Essential Qualities
Healthy Characteristics
Wake Up Calls & Red Flags
Session Seven
Transformation From Several Angles
Transformation & Trust
Signposts Along The Growth Path
Characteristics of Each Type's Continuum
Movement Along The Arrows
Growing Empathy
How To Relate to Various Types
Session Eight
Pitfalls & Invitations
The Price of Admission To The Spiritual Growth Path
Additional Type Groupings
Triad Insights
Summary of Enneagram Growth Paths
Instinctual Energies & Subtypes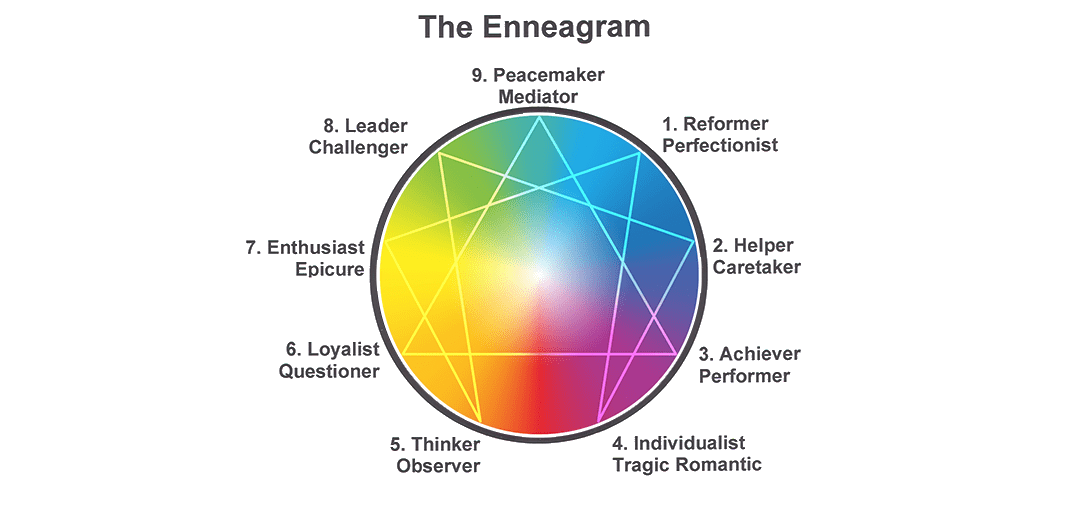 This course supports you in identifying what gets in the way of deeper authentic connection to yourself, others and God. Then it shows a path to work towards a fuller, expanded expression of who you are, and the gift you are for the world.
This nine week study is designed to:
Determine your Enneagram type and the dynamics of what that entails.
Guide you in using this typology to increase your effectiveness in life
Learn corresponding self-reflective and contemplative growth practices and disciplines that support sustainable growth.
Gain new clarity regarding the full spectrum of who you are.
Increase your empathy and understanding for key people in your life
Included In the Course
An effective test to determine your type
Weekly reading chapter
Five brief daily contemplation topic emails to engage that week
Weekly two-hour, live session to discuss that week's material, directed by course instructor Kris Kile
What You Can Expect:
If you participate in this course and apply the material presented, you can anticipate:
Greater clarity regarding authentically connecting to yourself, God and others.
Deeper spiritual awareness 
Greater empathy for the key relationships in your life
Enhanced relational dynamics with spouse, children, extended family, friends and co-workers.
A new sense of freedom and awareness
A deeper appreciation for who you are and who those most important to you are.
What graduates are saying…
 Following are what graduates of this course said about their experience. These are direct quotes from course participants.
"For anyone who is trying to better understand a relationship, or a personal, professional relationship, or to run an organization or to resolve extended family relationships—the answers are all here in this course material. This gives you the tools to have it work." 
"It seems that I now have almost every experience every day come from a different place…I have increased awareness of how others are around me."
"Understanding with such clarity that everyone is not like me has been mind blowing and has created empathy for others in a way that I never thought possible."
"I have so much more empathy. I am more peaceful. I don't take things so personally. This is so good for our marriage and all my five kids."
"I have so much more freedom. I feel like it is okay to be who I am now."
"I now have a vision for who I am and my relationships. I can start to push into the talents and things God has created in me that I have never been able to tap into.It opened up a whole new world of creativity and possibility."
"Exercising the daily discipline to practice stillness has been great."
"I solved the mystery of why everyone doesn't think the way I do, and why my kids don't respond like I want them to….they don't think the way I do."
"I have solved the problem of how to create deeper connections."
"This has opened up my world and a lot of judgmentalism and criticality is leaving."
"It became easier to see and accept what was not working for me anymore. It gave me peace and courage to keep walking through it and see all the different ways God has created me."
"I have so much more empathy for my kids…meeting them where they are even through that is not my preferred style. It helps me to have empathy to know they are wired differently."
"I have been able to identify for the first time what is specifically unique to me, including the pitfalls and positive impacts."
"I have so much more empathy for my husband. I learned not to not defend my position with polarizing conversations with him. I learned how to overcome being misunderstood and seeing how I was contributing to that."
"I have very little or no stress dealing with anyone because I see them differently. I am no longer trying to be a people pleaser. I am an accountable adult who sees things differently."
"I have so much more self-awareness, power and faithto approach other people in any interaction."
"I see my husband completely differently in a very good way. I have much more respect and appreciation for how he runs his life. I am no longer adversely affected by how he runs his "show." And that is profound. I am able to experience the moment completely differently."
"I especially appreciated Kris's explanations of how types show up in life—it made things very clear."
"This helped me reframe some common struggles that come up over and over again with my husband. We have a better perspective in how to empathize and bring out the best in each other."
"I am more thoughtful of my word choices and actions. I don't take things so personally."
"I am a more thoughtful observer and better communicator."
"I have a deeper spiritual connection in my prayerful time."
"I now have very specific ways to think of physical, emotional and spiritual connections. This material helps it to be easily assimilated—that there are physical, emotional and spiritual components to connection."
"I am able to view challenging relationships with more compassion and empathy and that is huge."
"I can see more clearly when I am resisting key relationships. I can engage them less judgmentally and have fun—a better experience."
"I have so much more clarity about how I operate, what motivates and discourages me and both productive and destructive strategies and thoughts I go to."
"Tremendously valuable in terms of personal awareness and that I have a choice in how I behave and react. I have less of an automatic reaction."