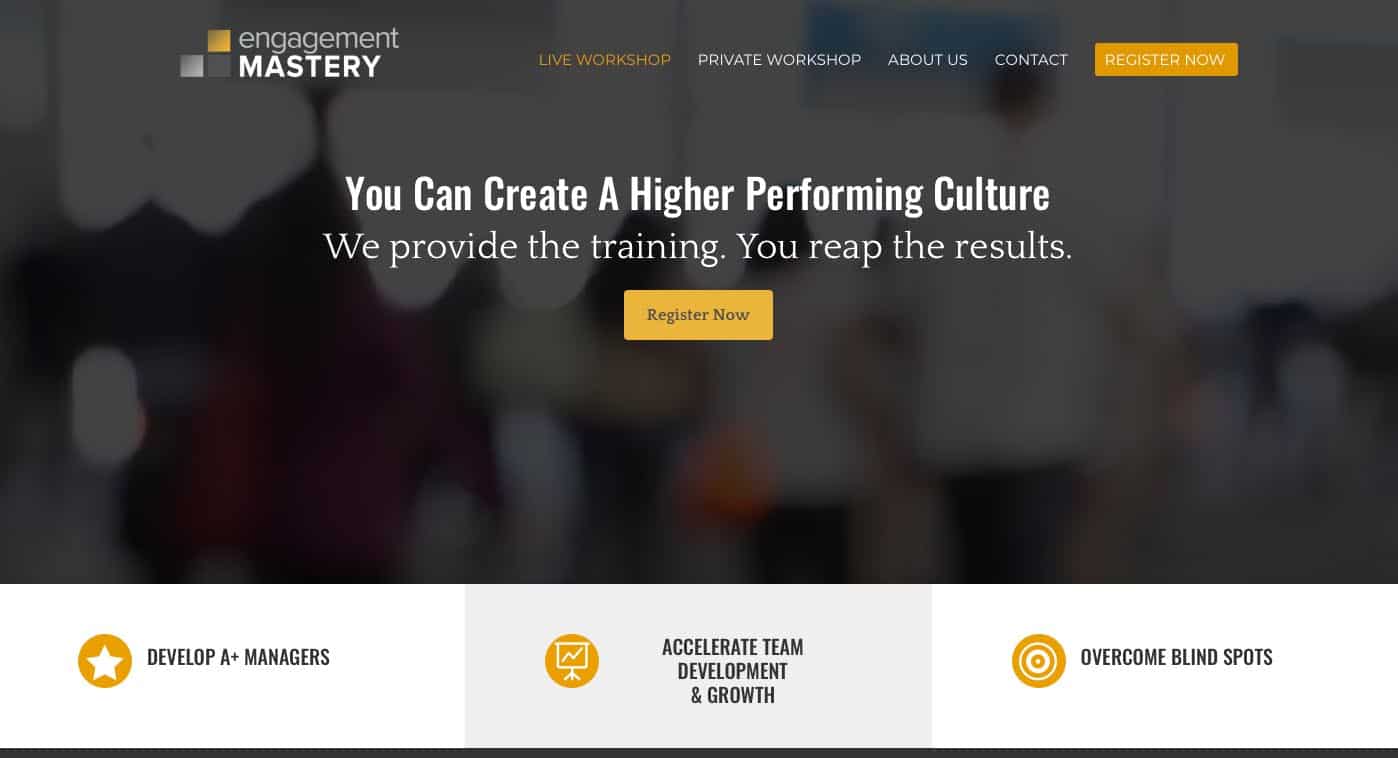 The Engagement Mastery REAL Results Training unlocks the power of sustainable engagement for Individuals, Teams and Organizations.
Engagement Mastery Training produces R.E.A.L Results.
Results: Specific, measurable desired results that accelerate your success.
Experience: Engaged experiences that motivate and lock in high performance
AND: You Learn how to consistently generate Results that work, Experiences that enrich, and..
Learning you need to sustain it.